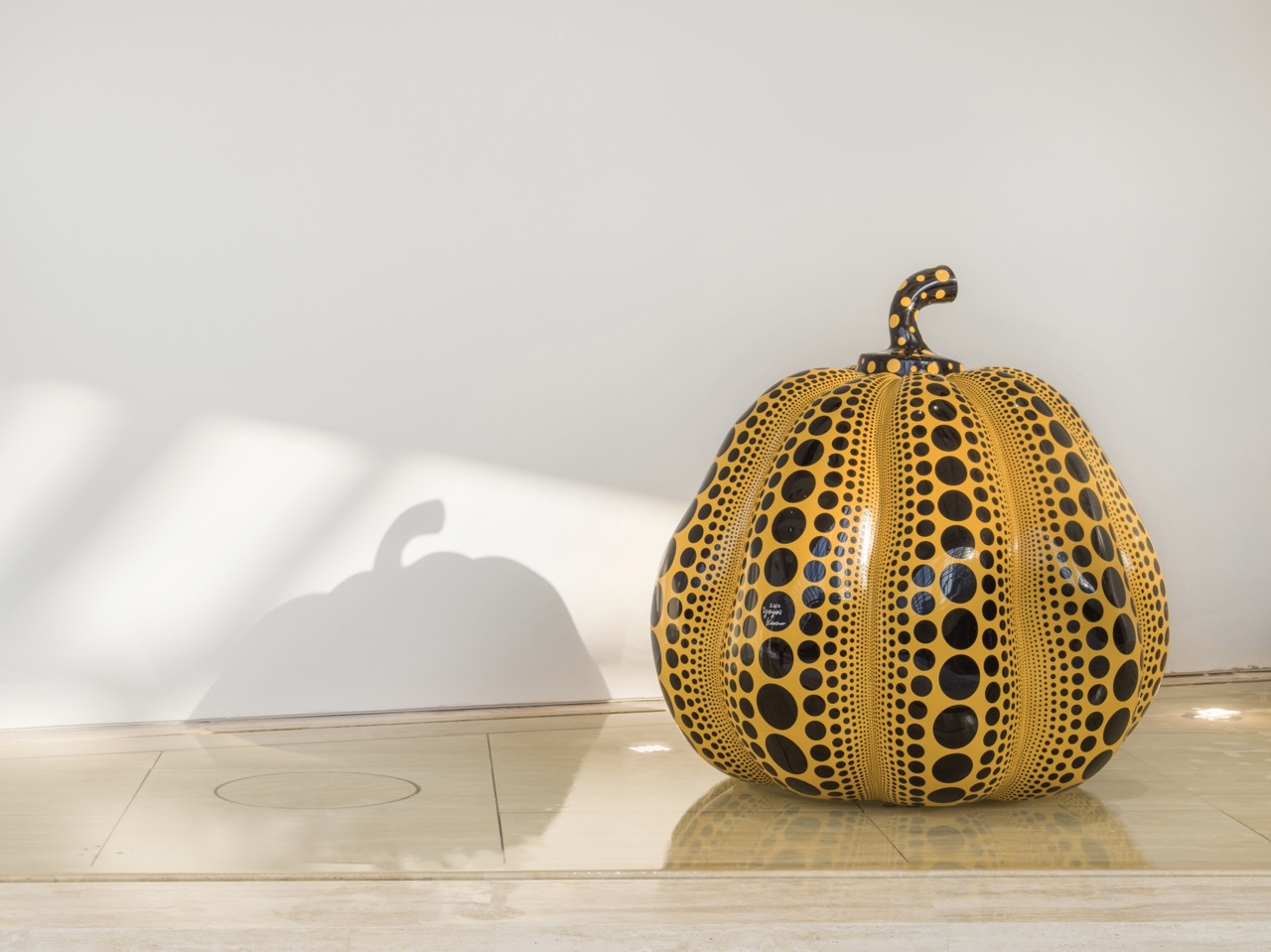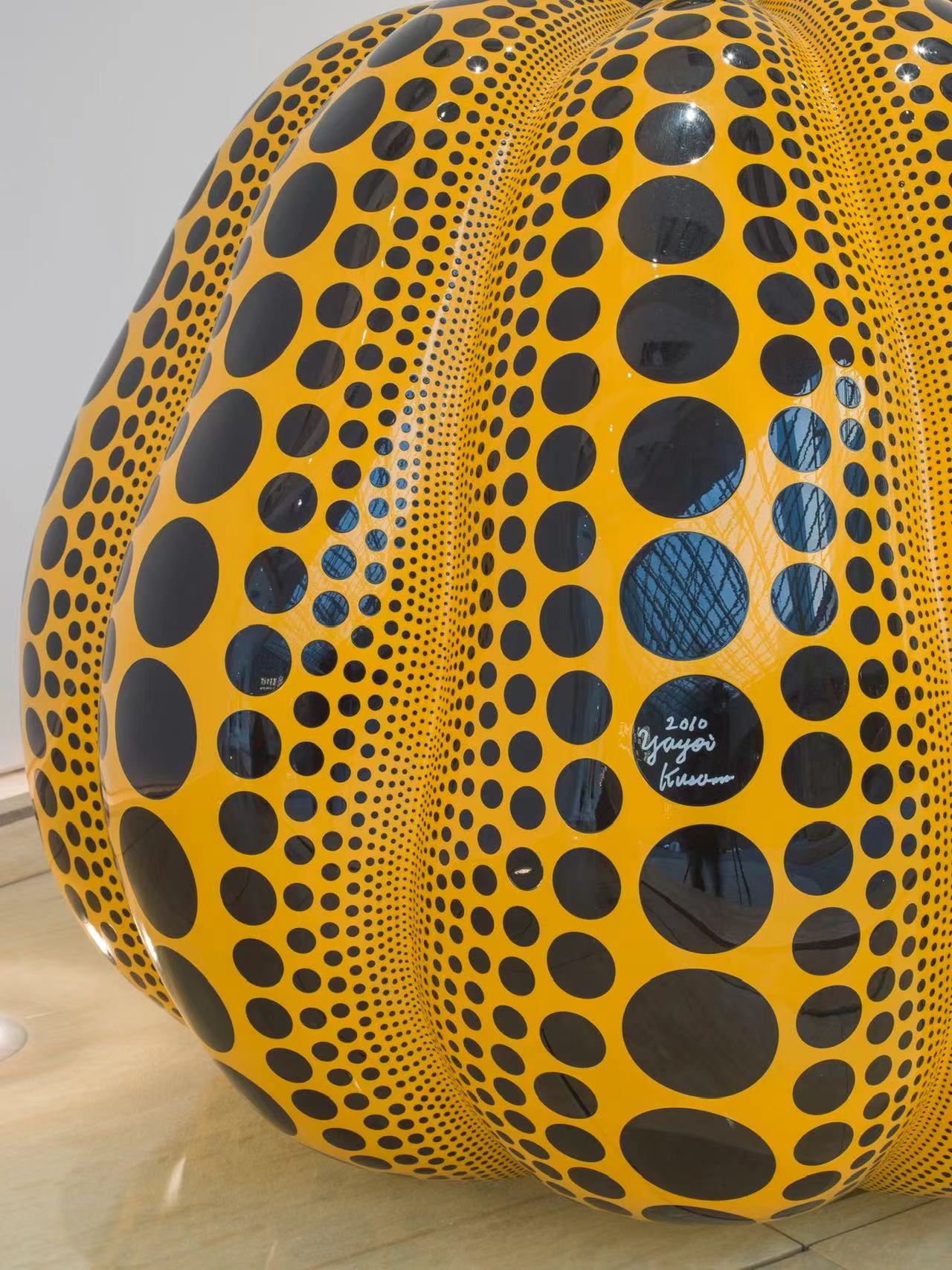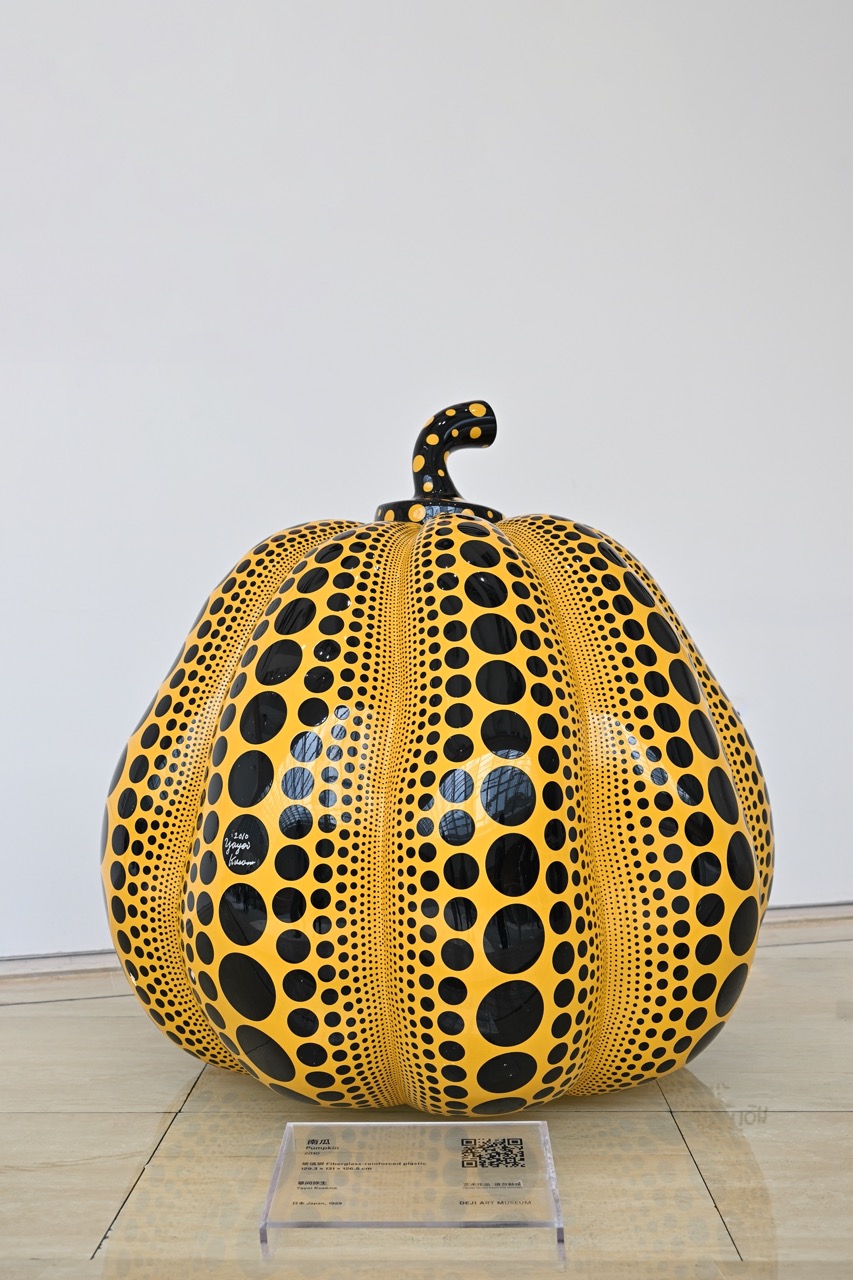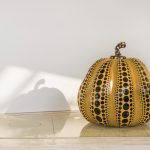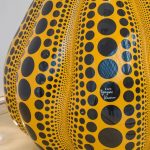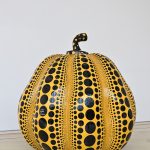 Medium:

Fiberglass-reinforced plastic

Year:

2010

Size:

129.3 x 131 x 126.5 cm
Description
Born in Nagano Prefecture, Japan, Yayoi Kusama is one of the most popular Japanese avant-garde artists. From a young age, Yayoi Kusama experienced visual and auditory hallucinations, and began creating net and polka-dot pattern pictures, which later became the main features of her work. She uses paintings, soft sculptures, as well as performances and installations to present her artistic philosophy of self-obliteration via the obsessive repetition and multiplication of single motifs.
Pumpkin mimics the form of a brightly hued, massive yellow pumpkin, in strong contrast with dense black polka dots clinging to its wavy ribs. Kusama was enchanted by the charming yet unpretentious form of pumpkins, which exudes a warm and resolute feeling, and this human-like quality unfurls a familiar intimacy that evokes her enthusiasm to create works of pumpkins.
Polka dots are a key element in Kusama's art, akin to a sustained mode of self-healing, as she describes: "Our earth is only one polka dot among millions of others… We must forget ourselves with polka dots. We must lose ourselves in the ever-advancing stream of eternity."
By combining a pattern of fantasy with an object of reality, the normally ubiquitous fruit is filled with a dynamic energy that galvanizes the entire work healing hearts and minds.